No matter who you are, chances are good fire is something that will grab and capture your attention. There is something so elemental about this and even entertaining. If so, you might want to start thinking about some fire feature for the patio or backyard area.
9 Different Types of Outdoor Fire Features

This article on www.homestratosphere.com is the ultimate buying guide to any outdoor fire feature. From fire pits, fire bowls to fire columns, this article speaks to the features and considerations of them all. If you are considering adding a fire pit to your backyard or patio you won't regret checking out this article here.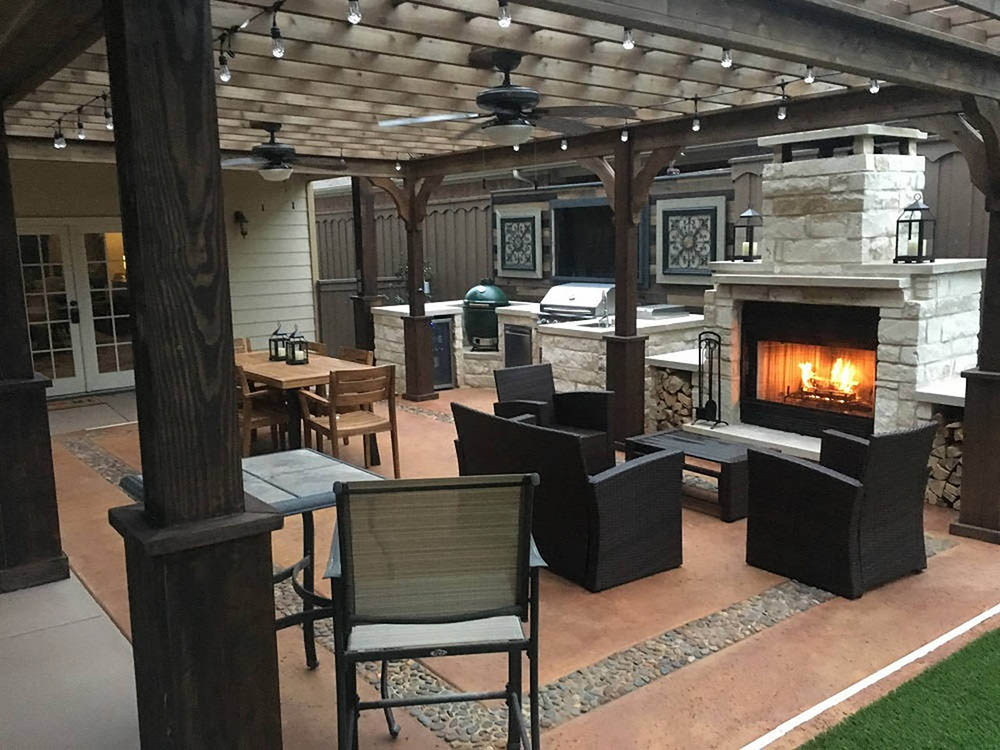 Considerations Before Buying a Fire Pit

Style, wood-burning laws, types of fuel, materials, cost and safety are all part of this fantastic article from www.thespruce.com. A link to safety practices including before you use it, operating it, extinguishing the fire and tips for decorating around the fire bit are also included in this very valuable read. Check out the article here.

Outdoor Fire Pit vs. Fireplace

You will want to read this article from www.heatnglo.com if you are considering all your options regarding a fire feature in your outdoor living area. Have you considered a fireplace? Function, design, budget, heat and safety are all considerations when deciding between a Fire Pit or Fireplace. Reading this article will certainly help in your decision making process. Read the article here.
Fire features are just one of those items that really make an area feel like home. Something about gathering outside and staring at a warm glowing fire makes everyone feel comforted and comfortable. So much the better if it has practical applications, like furniture attached or being able to use it for grilling as well.