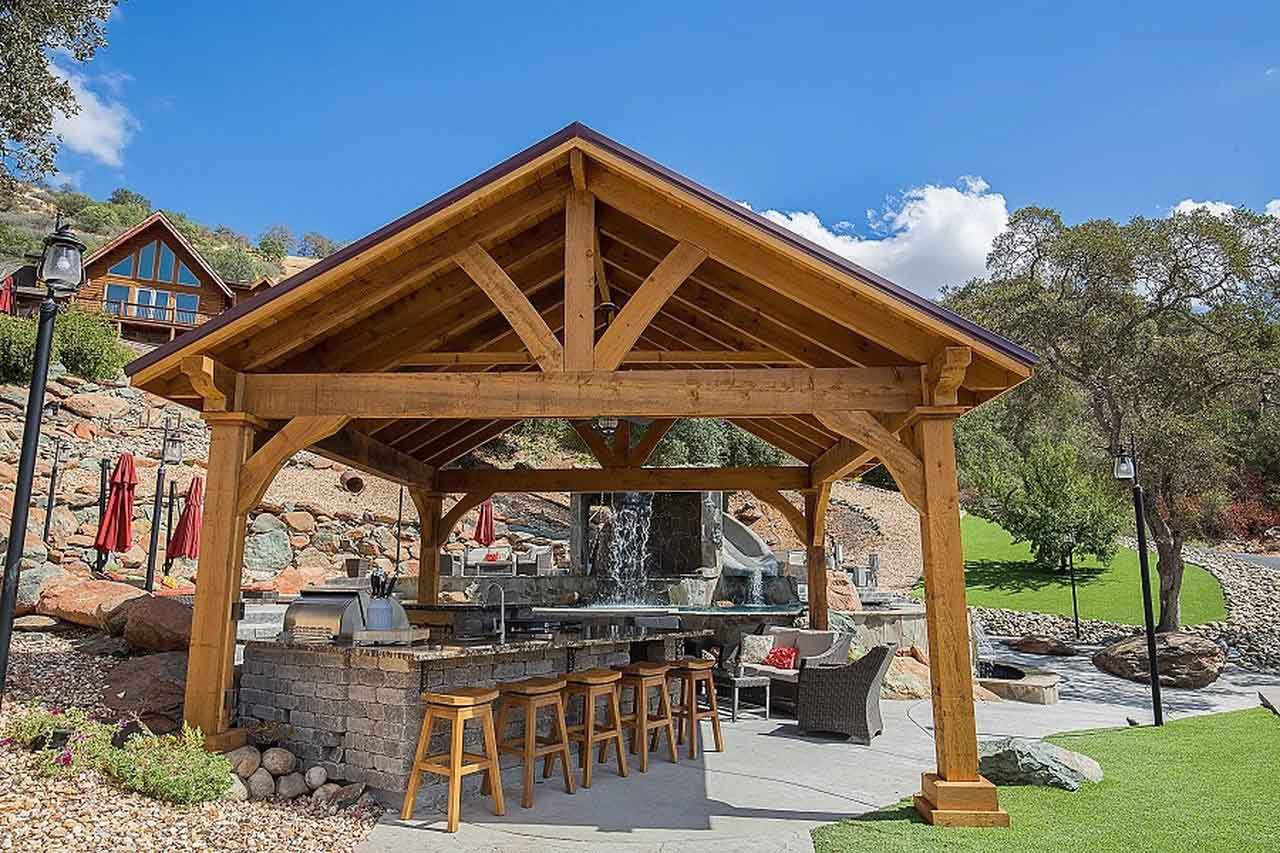 The latest trend in home design is to blur the lines of indoors and outdoors and really make use of all of your space so you can get the most out of your home. To that end, many people are looking to create fabulous outdoor spaces that give them a place to relax, entertain and spend time with their families. Just like the kitchen is often the primary gathering place inside your home, your outdoor kitchen will be the place everyone flocks to when the weather is good. Because al fresco dining and entertaining has become so popular, we went to the internet to find some of the most amazing outdoor kitchens being created today and are bringing them to you. From natural stone, to funky outdoor colors and awesome water features, the experts in these articles are going to fill you with creative ideas on how you can make your outdoor dining space as popular as your indoor dining space with your friends and family.
#1: How to Design the Perfect Outdoor Kitchen That Lets You Party!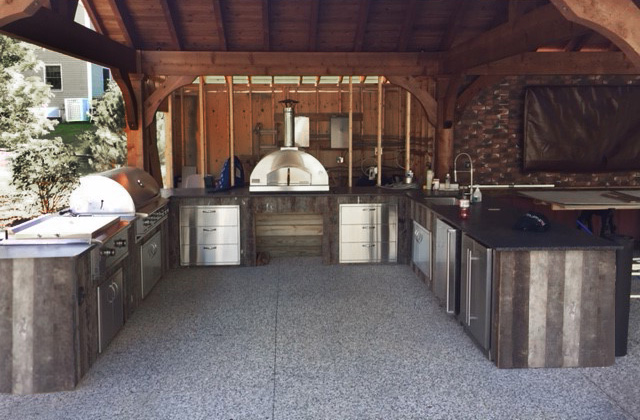 With the trend in home design leaning more towards mixing the indoor and outdoor spaces, it's no wonder that outdoor dining and entertaining is being taken to a whole new level. In this article by www.decoist.com, we are taken on a photographic tour of some of the most amazing outdoor kitchen and dining areas you'll ever see. The detailed design write ups really help you get a feel for how to create these kinds of spaces in your own outdoor areas. You'll be the party host of the year after you revamp your barbeque area into an outdoor oasis. Check out the wonderful photos and all the great ideas by reading the full article here.
#2: 14 Outdoor Kitchens with Fireplace Designs
If the New Year has you wanting to upgrade your outdoor living spaces then you're going to love this article by Grace Lynne Fleming for www.furniturefashion.com. With amazing photographs and informative design descriptions, you'll be filled with creative insight on how to turn your ho hum patio into a pergola and stone fantasy space. The options are limitless and this wonderful article gives you ways to make your outdoor spaces as luxurious as your indoor spaces. Get all the fabulous details and see all the wonderful photographic examples by reading the full article here.
#3: Outdoor Kitchen Ideas

When you're planning your outdoor kitchen, functionality is the name of the game. In this article by www.countryliving.com, we get all kinds of ideas on how to make our outdoor kitchens as functional and beautiful as our indoor kitchens. From considering backyard refrigerated drawers to a outdoor pizza oven this article will help you design the backyard kitchen area of your dreams. You can see a gallery of ideas by reading the full article here.