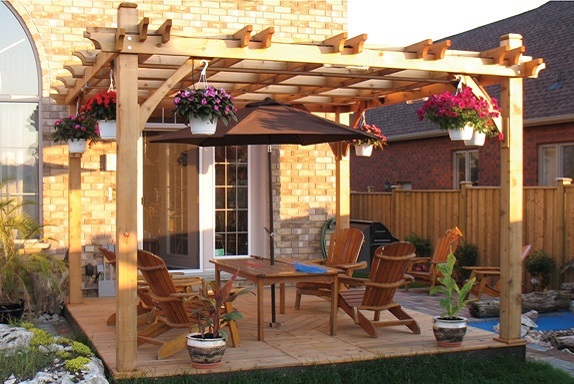 For those who have a relatively large backyard to work with, it can be difficult to fill the entire space without making it seem to spread out or in some cases too crowded.
If you are looking to fill you space with something practical and functional that is also very aesthetically pleasing, one of the best options available is a pergola.
When figuring our your pergola ideas, one of the most important things to take into account is the material it is made out of. From wood, fiberglass, and vinyl, there are several different quality options to choose from.
Wood
One of the most versatile materials for a wide range of different projects, a wood pergola is a great choice for anyone no matter what type of climate you live in. The ideal combination of function and style, this is by far one of the most aesthetically pleasing options for you to choose from.
If you reside in an area that is near the ocean, one of the best materials available for your pergola is ipe. This tropical hardwood holds up very well to natural coastal climates that have a lot of salt in the air from the ocean.
If you are really after the natural wood look, redwood and cedar are by far the two best options available to you. For longevity and aesthetics, redwood gives off one of the best looking natural finishes. If you are looking to stain or paint something that will last a very long time, opting for cedar is one of the best choices you can make.
Possibly the most common wood you will find however is a pressure treated pine. While this is one of the cheapest and less attractive options, it is both insect and rot free, making it a very popular long lasting choice for any pergola kit.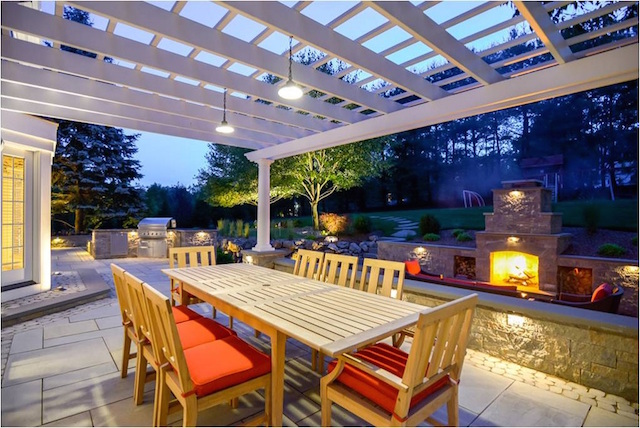 Fiberglass
Arguably the most aesthetically pleasing and best performing materials available for your pergola, fiberglass pergolas are ideal for any weather conditions you may live in. Fiberglass is also a very lightweight option for your pergola, making it very easy to install in your yard no matter where you decide to put it.
This material is incredible stable to stand up to strong winds throughout the year. It is also a naturally corrosion resistant material so it will withstand standard wear and tear over time to continue looking amazing no matter what.
Vinyl
One of the most versatile materials available on the market today, vinyl is one of the longest lasting and consistent options to use on your pergola.
While being resistant to rot, natural wear and tear, refinishing, and many other maintenance issues that come with time, this is also one of the most cost-effective materials available, making it the ideal choice for those looking to pick out their first pergola.