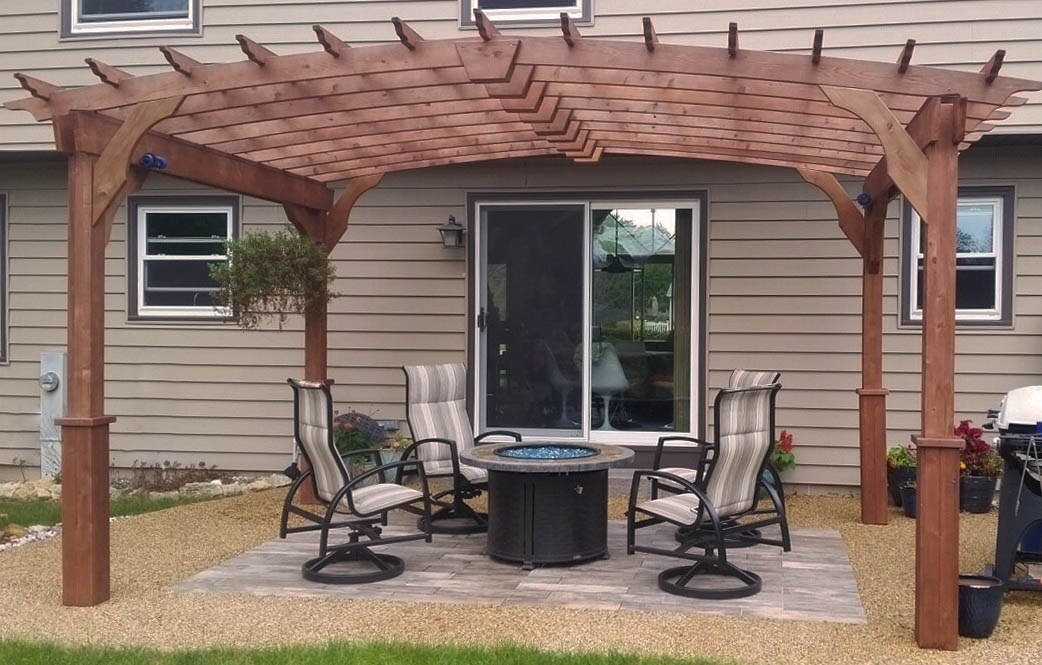 Outdoor Furniture Care Guide
Regardless of the type of outdoor furniture you have, the manufacturer will have provided some guidelines on how to clean it and this article posted on www.marthastewart.com advises that you start there before you begin any cleaning of your outdoor furniture. She recommends beginning with a light cleaning, sweeping off the big debris first. Then allowing for the manufacturers recommendations, use mild detergent when cleaning cushions and the like. The article goes into details on how to manage mold, care for your wicker and wood furniture and how to use an ounce of prevention when furniture is not in use. You'll get all kinds of great tips and hints for keeping your outdoor furniture looking great. By the way, another way to keep your furniture looking great is to shield it from the elements. Pavilions and covered pergolas area great way to shield your furniture and yourself, from the sun and rain throughout the outdoor season.
Care and Repair of Outdoor Furniture
Part of having outdoor furniture involves keeping it looking nice and keeping it maintained over the years if you don't want to replace it every season. In this article by Maureen Blaney Fietner for www.bobvila.com she gives us all the ways to repair and care for your outdoor furniture so it lasts and looks great season after season. Whether you paid a lot for your pieces and want to keep them in good shape so you don't have to run out and buy more, or you didn't pay that much but you still want to resist adding to the growing landfill problems, you'll be able to keep your furniture looking good and in good repair by reading the full article here.
Care for Outdoor Furniture
Whether you have resin, metal, wicker, wood or some other material outdoor furniture, this article posted on www.rstbrands.com has all the information you need to keep it clean and well maintained season after season. With so many useful cleaning tips, and easy maintenance hints, you're going to have fabulous looking outdoor furniture season after season. Your friends will be asking how you do it and when they do, you can tell them.
Hardscaping 101: Tips to Clean and Care for Metal Furniture
The fabulous thing about metal furniture is that if taken care of correctly it can literally last forever. The problem with metal furniture is that if you don't take care of it properly it can rust. In this article by Janet Hall for www.gardenista.com, she gives you the inside scoop on just how to care for your metal outdoor furniture so that it looks great from year to year. In addition, if you have perhaps let your outdoor metal furniture got to the dogs a bit, she has some great tips on how to bring it back to its former glory.
5 Tips to Keep Your Outdoor Furniture Lasting Forever

In this article by Katie Holdefehr for www.realsimple.com, she gives you tips and hints on how to keep your outdoor patio furniture lasting forever. From the umbrella to the seat cushions, her fabulous advice will have your patio furniture looking great for many years. Check out this great article here.