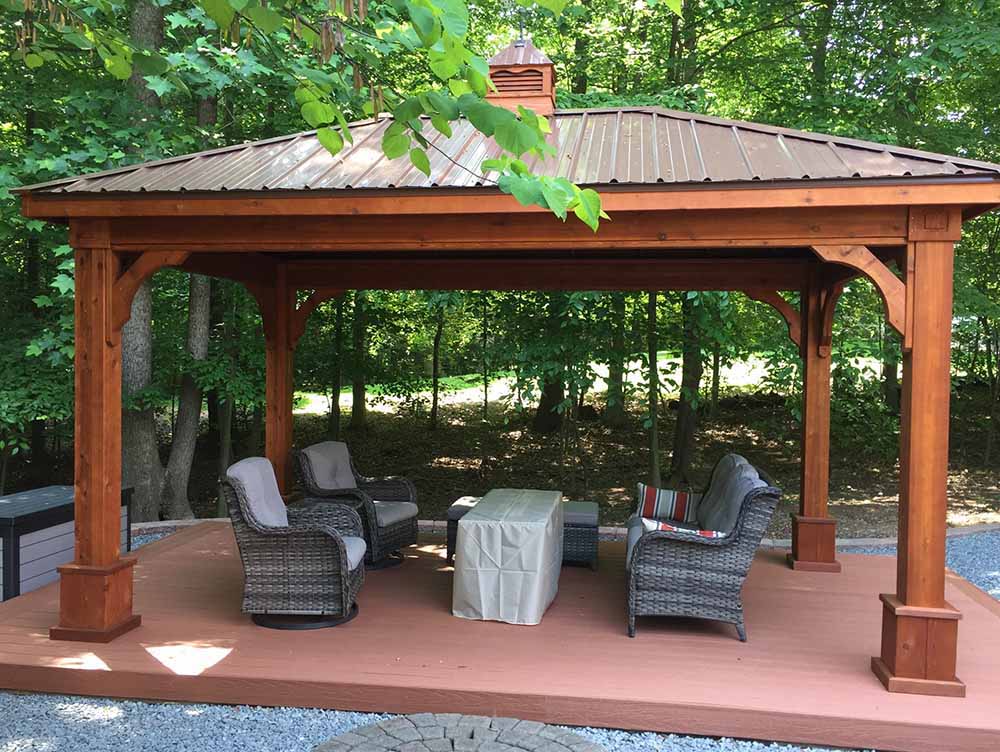 With spring time and nice weather just around the corner, it's time to start thinking about your outdoor spaces and how to get them ready. If your goal this year is to make your outdoor patio the most fabulous place at your house or on your block, then you're going to love the articles we've found. With lots of great inspiring ideas, your creativity is going to go wild. Take a look and get some amazing ideas on how to make your outdoor spaces the place everyone wants to hang out.
The Boring Patio Makeover

In this article posted on earthturfwood.com, you'll find a myriad of ways you can turn your patio into that place everyone is drawn to. The article suggestions include incorporating lighting, adding audio and video, a fire pit, water feature or a pavilion. With a roof over your head you can still use the space when the weather isn't favorable. In addition, you can add your colors with cushions, throws or some lovely flowering plants. Get all the great ideas by reading the full article here.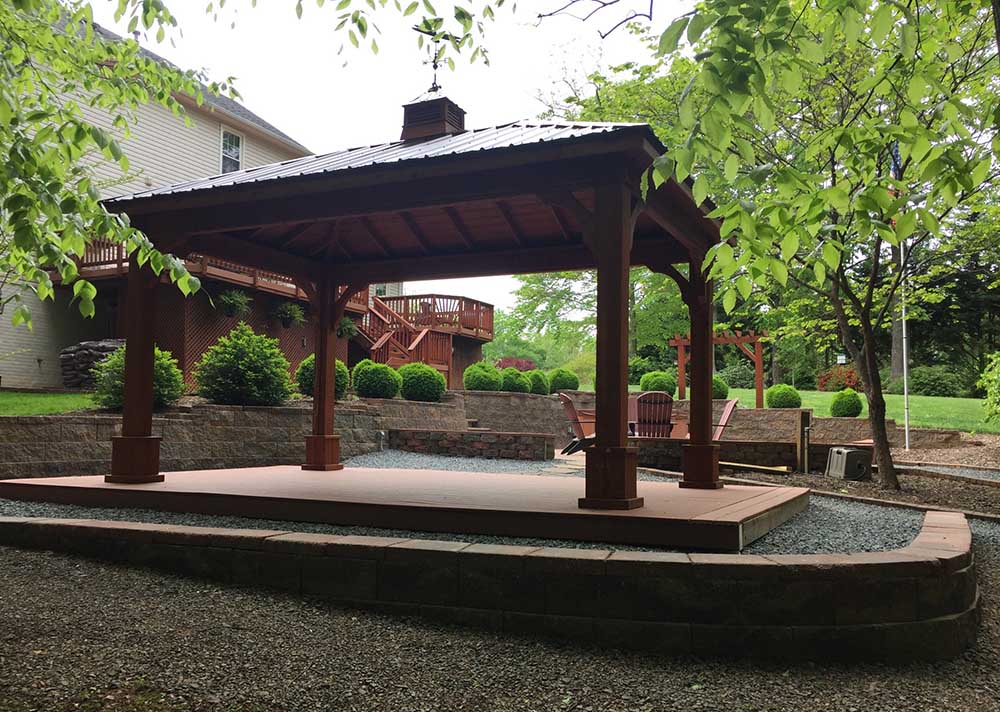 Turn Your Patio into a Stylish Outdoor Lounge
Are your favorite Saturday nights the ones where you can hang out at home on your patio with family and friends while relaxing and catching up? Then we think you'll love this article posted on Decoist.com, because they help you turn your patio into a fabulous outdoor lounge area that everyone can enjoy. From adding some plush and easy to create outdoor seating, to incorporating some sun shielding curtains, the upgrades will take your patio from ho hum, to oh wow, in no time. Whether you're taking a tea break in the afternoon, or having all your friends over for a barbeque, the ideas in this article for making your patio absolutely spectacular are going to make all of your family and friends wishing you were their designer. Check out all the options and create your backyard oasis after reading the entire article here.
How to Design the Dream Backyard

With more and more designers mixing the outdoors and indoors, and creating outdoor spaces that are as comfortable and lush as your indoor spaces, many people are looking for ways to update their outdoor spaces and this article posted on www.extraspace.com is here to help you in that endeavor.This article discusses fourteen ideas that will really create an outdoor paradise. You will be inspired after you read the entire article here.