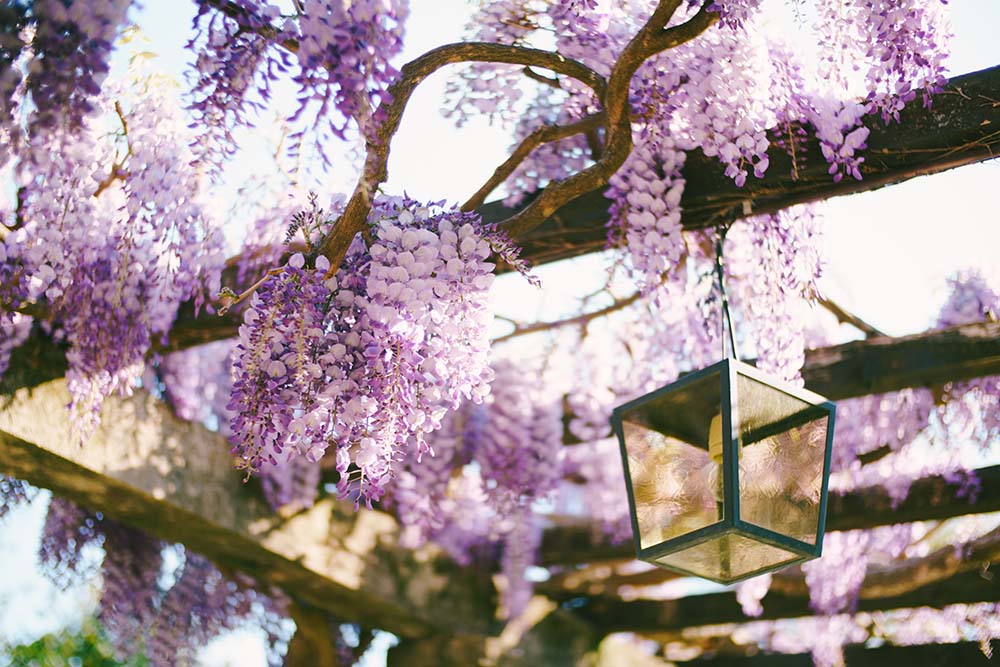 Pergolas are an outstanding addition to anyone's backyard and can add style and elegance, while still serving a functional use. One of the most unique features about these architectural pieces is the ability to decorate them in a variety of ways. From curtains, to lights, to vines, there are a host of options that allow you to add a personal touch.
One of the best ways to customize your pergola is with the use of vines. Climbing vegetation adds an elegant touch, while providing shade as well. With so many vine options out there, finding out which one is best for your needs is key before choosing. Check out this article from www.hgtv.com.
One of the more popular climbing vine choices available today is Clematis. This beautiful vine is popular due to its bright and vibrant flowers. This is also a lighter vine when it comes to weight, making it a great choice for any pergola. And it will look great when it blooms in the spring.
Another popular option for pergola vines is Wisteria. Coming in a variety of colors, this vine is another lightweight vine that begins blooming flowers after it's third year of being planted and is another great spring vine. Give this vine plenty of sunlight and water and it will bloom year after year as one of the most beautiful features of your backyard.
For tall, flowering vines in very sunny areas, Morning Glory is an outstanding option to plant for your pergola. Blooming large, round flowers that come in a variety of different colors, Morning Glory is one of the better looking vine out there in terms of decoration. The heart-shaped leaves spanning 4-5 inches across help make this a unique plant that stands out from the rest.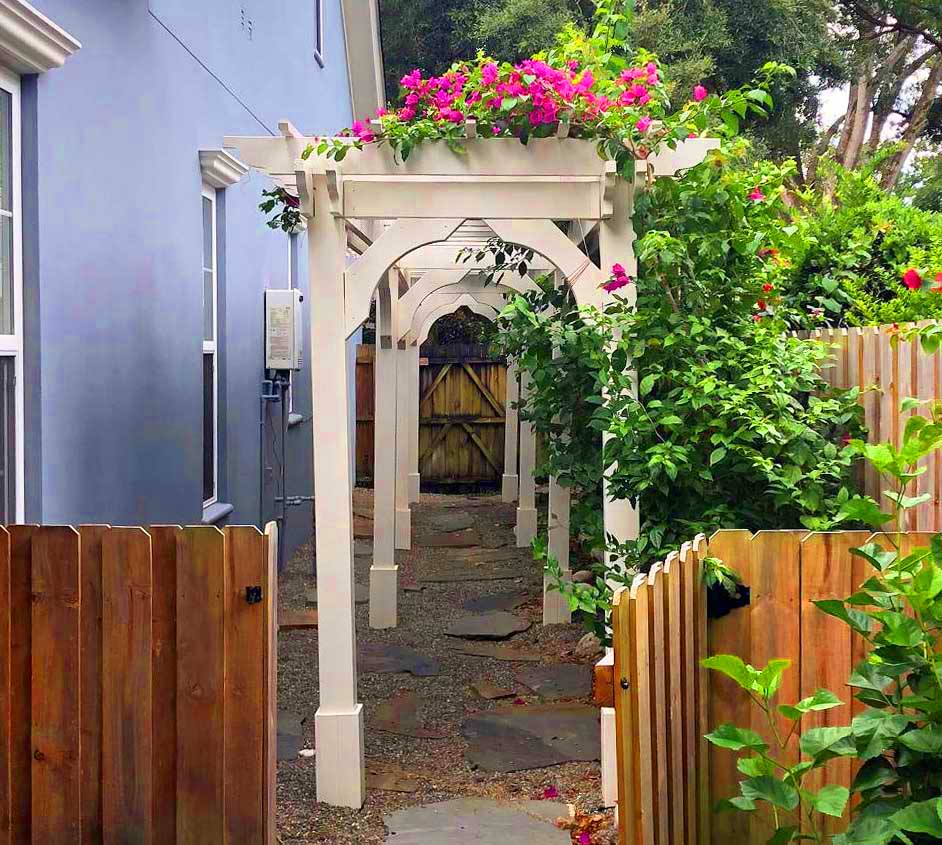 If you are looking for privacy with your pergola, planting Jasmine as a climbing vine is an excellent choice. This vine climbs very easily and grows with in whatever kind of sunlight it receives. Blooming beautiful, nice smelling flowers, Jasmine is a great choice to add to any pergola.
Another excellent option for a climbing vine for your pergola is the Jewel of Africa Nasturtium Seeds. Blooming is several different, vibrant colors, this flowers are an excellent touch and can really add some flair and personality to your pergola. Blooming well in the strong sunshine between June and September, this plant is guaranteed to make your summer nights even more pleasant.
There are many vines that are perfect for your pergola. Vines look better on wood pergolas, like some models found here, but they also can be used on fiberglass and vinyl models. Do some research and find out which one is best for your wants and needs.