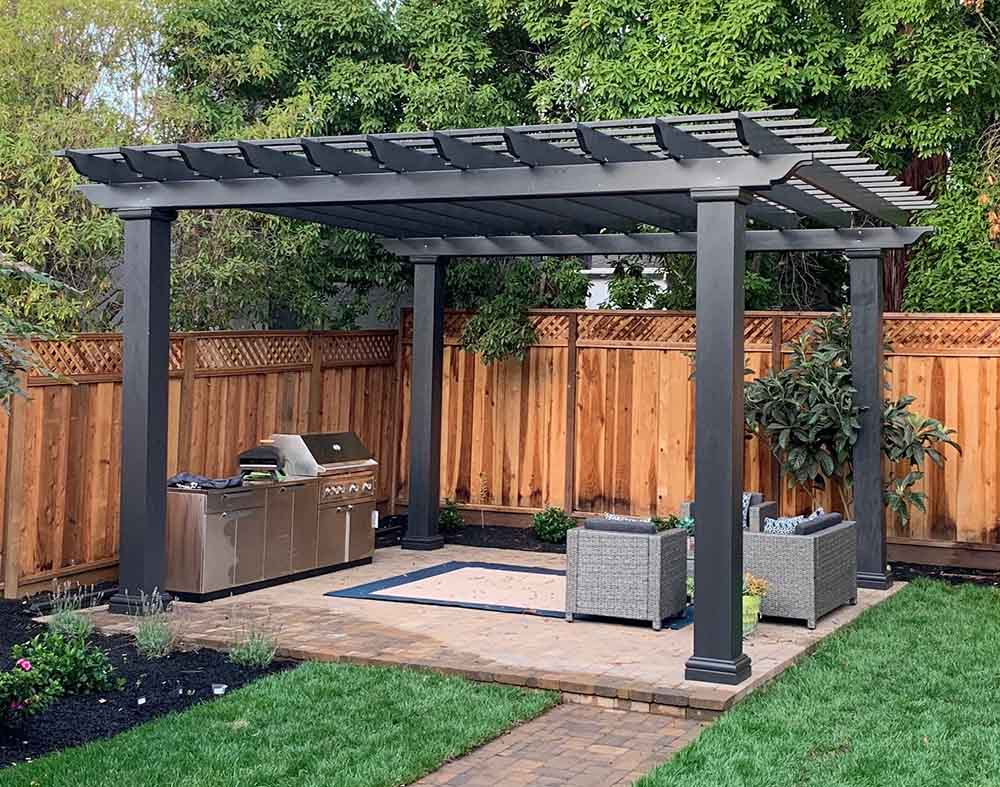 The outdoor living and design trend has taken off over the past few years thanks to new styles and options of fixtures available to homeowners. Whether a professional installs it, or they do it themselves, homeowners have a plethora of different design options to add style and flair to their backyards. A back patio area can be a popular gathering spot for a home in the warmer months of the year. Having some accessories and trendy design elements to this space will help make it as comfortable and inviting as possible. With stylish and functional uses available, a pergola can be the perfect option for many homeowners looking to spice up their patio and backyard area.
Many pergolas look like unfinished structures as they usually made from a combination of vertical and horizontal wooden beams, leaving openings throughout the structure for plenty of breathability and natural light.
An outdoor pergola is an excellent way to get the most out of your space as the protection from the elements allows you to use outdoor furniture and relax in your backyard area. A pergola is a great way to create some natural shade on your back patio to block the hot sun, while still allowing plenty of fresh air and breathability in the space. Staying cool and comfortable makes a pergola a great structure for your backyard to allow you to relax and unwind.
Financially, a pergola is an excellent investment for your home and its value down the road. While they can be expensive in the beginning, they will pay for themselves in the long run in the added home value they can bring to your property. A safe gauge for a deck or backyard improvement is about 50% — 80% for your ROI. However, to the right buyer, your pergola can earn an even better return — and provide the X-factor that makes a future buyer choose your house. Check out the article here.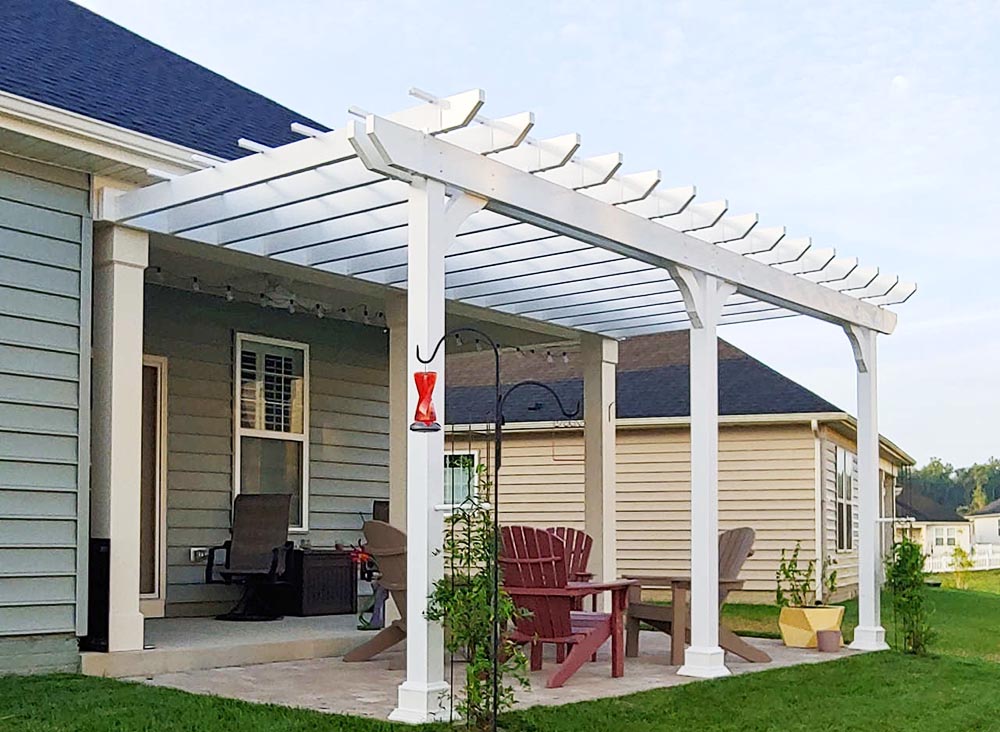 If design is what you are going for, a pergola is still the perfect option to add style to your outdoor space. If you are looking to add a touch of green to your outdoor space, a pergola is a perfect place for some vertically growing vines of clematis, grapes, or really any type of climbing plant. This plant life running up the pergola will add beauty and elegance to your outdoor space, while being highly functional with added shade. This vertical gardening option can also be an excellent choice for you if you seem to be short on space in your backyard to plant.
Check out the broad assortment of pergolas we offer. If you are looking to add style, elegance, and functionality to your outdoor area, a pergola is the perfect addition to your space. At a reasonable price, these architectural design pieces can add great value to your home.